Scientific career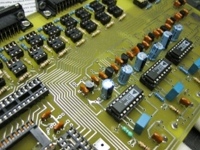 Home-made electronics at Univ. of Rochester
Staff scientist at NTT BRL (2012-present)
Topological insulator and superconductor.
Superconducting spintronics in superconductor/semiconductor hybrid nanostructures.
Spin triplet superconducting pairs in proximity layer.
Postdoctral fellow at NTT BRL (2010-2012)
Gate-defined quantum nanostructures in InGaAs 2DEG.
PhD student at Univ. of Rochester (2005-2010)
Master and Bachelor student at Univ. of Tokyo (1998-2005)
Transport properties of the inversion layer in silicon MOSFETs.(Supervisor: Prof. Akira Toriumi)
Personal background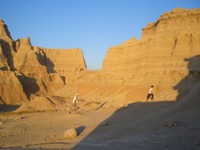 Badlands National Park, South Dakota, USA
Hiroshi was born and grew up in Shizuoka, Japan. During his childfood, he was enthusiastic in playing Kendo. He then moved to Tokyo for college study at the University of Tokyo. He belonged to university rowing club, and practiced like crazy as most of oarsman do.
Hiroshi got married with Momoko in 2006, one year after he started his PhD study in Rochester, NY. They survived unfamiliar but stimulating life in foreign country together. In March 2012, their daughter, Aoi, joined the family.