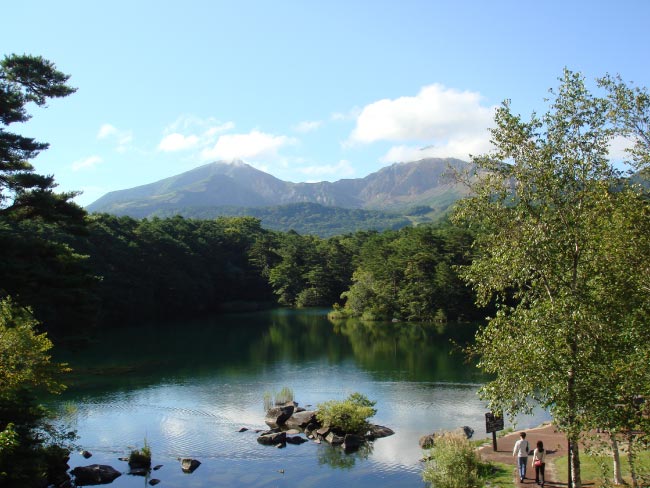 Theoretical study on graphene and carbon nanotube
My research field is a theoretical condensed matter physics. I am interested in the behavior of the electrons on a very tiny scale, much smaller than the point of a pencil. In this homepage we illustrate our resarch results.
Current Interest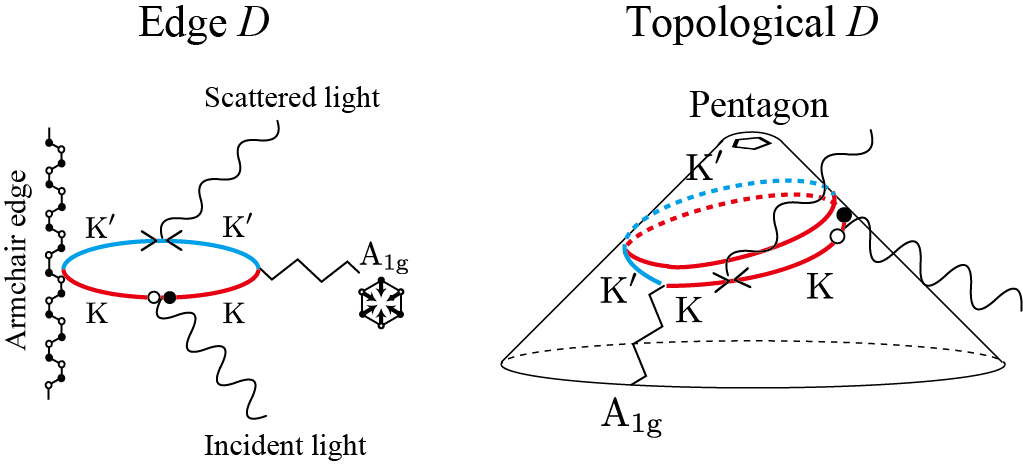 In the Raman spectrum measured at the edge of graphene, the D band appears as a prominent peak. The edge D band is useful in the characterization of the armchair edge because it is a result of an intervalley scattering of the electron by the armchair edge. The intervalley scattering is not unique to the armchair edge, but common to topological defects, such as pentagons and heptagons. Since topological defects are found throughout the honeycomb network of carbon, the characterization is an important issue. Based on our recent work on the activation mechanism of the edge D band [1], we found a novel type of the D band induced by a topological defect, which we call a topological D band [2]. A photo-excited carrier with a non-zero winding number is the key to activating a topological D band. A topological D band can be distinguished from the conventional edge D band by its peak position and non-dispersive nature, because the selection rules for electron-phonon matrix elements are altered in an essential way by the presence of the topological defect. [1] Sasaki et al., Crystals 3(1) 120 (2013). [2] Sasaki et al., Phys. Rev. Lett. 111, 116801 (2013).
Copyright © 2008 Ken-ichi Sasaki All Rights Reserved.